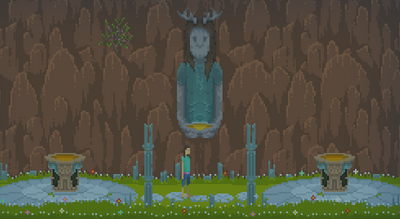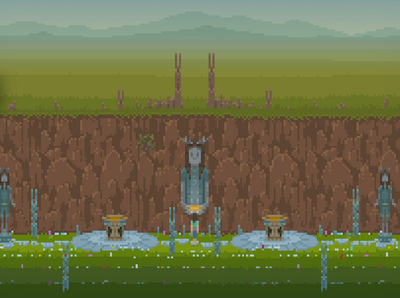 The Plains Gateway is a mysterious place which can be found by exploring uncharted areas on the
map
. 
Two mysterious altars can be found below the plateau. 
Each of the two altars requires a specific offering. You can get a clue by reading the inscriptions on them. It's often a food item.
"Slatherous bestowith scrumlentory harvest of treekinlins offerings engorged withoth fruitliciously gloryificious." - Scrumptious Succulent Harvest
"Slatherous bestowith fungalarotory umbrellaconii growithsinfusious of thy dampith muddriolly magnificentious." - Monster Mushrooms
Time Used
Edit
Visiting the Plains Gateway takes a quarter of a day.